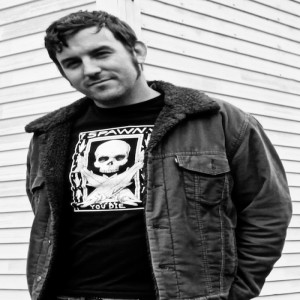 Tuesday Jun 04, 2019
Episode 31 - with guest Aaron John Gregory (KHôRADA, Squalus, Giant Squid)
Let's try this again. 
Last time Aaron John Gregory of KHôRADA, Squalus and Giant Squid was on, we ended it early.  This encounter was much more pleasant.  We were a bit rushed though as we decided to record right before going to perform as main support for Melvins.  Our energy was up, attitudes were good, and beer and music was flowing.
We settled into some nice conversations about IBUs, ABV, Video Games, Roombas and thankfully AJ rarely mentioned Ska.  Join Us!
"I Hate Music" theme by Marius Sjoli.
Closing music by Giant Squid.
https://www.facebook.com/hatepod.music/
Comments (2)
To leave or reply to comments, please download free Podbean or

Fantastic episode and great back and forth excellent music picks!

I'm going to have to relisten to this, but did AJ say the name of the first band he played. Really dug it.