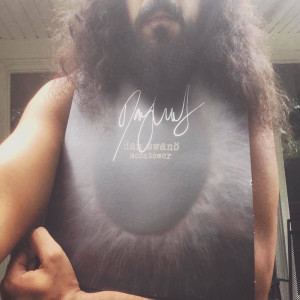 Tuesday Sep 10, 2019
Episode 36 - with guest Ramin Hosseinabad - Curated by Dan Swano (Edge of Sanity, Pan Thy Monium, Nightingale)
In the first of what I hope is a series of many, I welcome a guest curator for this episode.  This time, I asked legendary producer/engineer/musician Dan Swano to pick six songs from his career to share with us.  You may know him from his work with Edge of Sanity, Pan Thy Monium, or Bloodbath, or perhaps even his production or engineering work with bands such as Marduk or Opeth, but get ready to dig into some deep cuts from Dan Swano's career, handpicked by the man himself for you to hear, and for Ramin and I to discuss.
Join return guest Ramin Hosseinabad and I as we crack a beer or two, share a laugh, and stumble over our words trying to express our admiration for Mr. Swano.
 --------------------
"I Hate Music" theme by Marius Sjoli.
--------------------
https://www.facebook.com/hatepod.music/
Email and listener suggestions to: hate.pod.music@gmail.com
Donations to support our podcast: paypal.me/hatepod