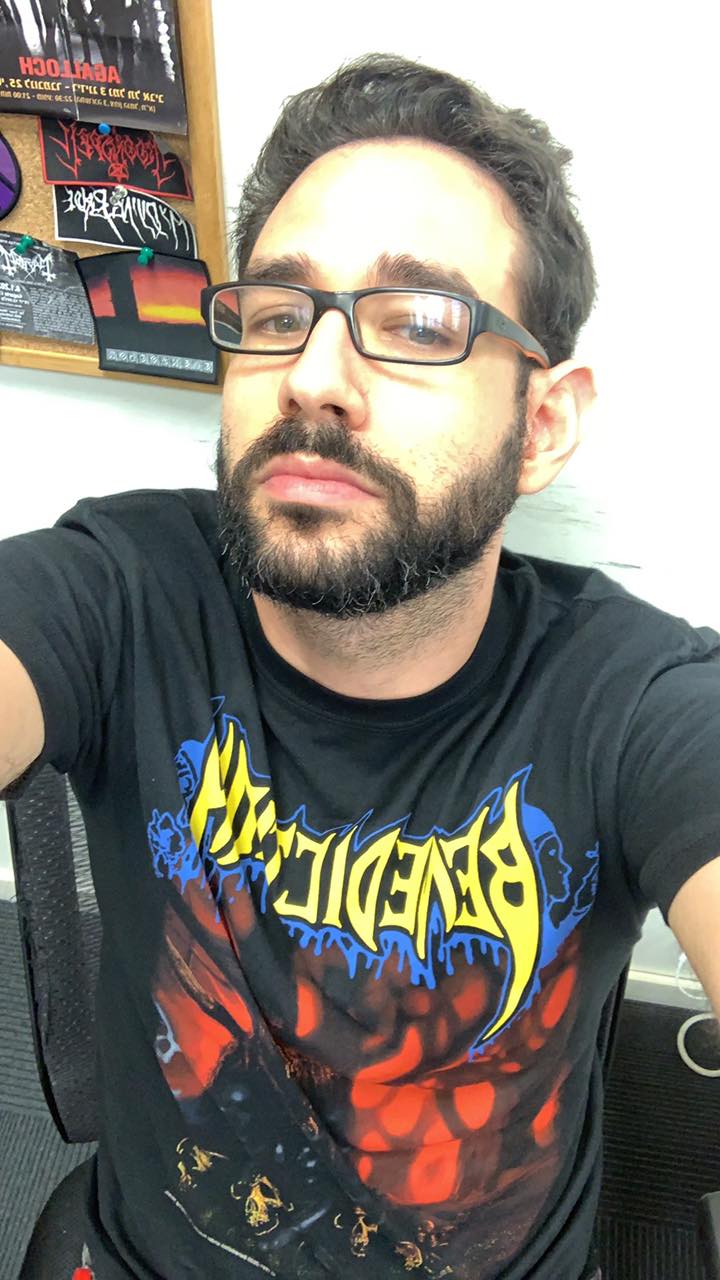 Tal Fried is an Israeli native living in Tel Aviv.  Israel has a long and vibrant history of fascinating metal bands, rich with the culture of their homeland but also with an ear turned towards the metal community worldwide.  Unfortunately, a large number of these bands have remained unknown to metal fans outside of Israel, so I asked Tal to show me the hidden gems that lay next to The Mediterranean sea.  
Many metal fans are familiar with Salem or Orphaned Land, but in this episode Tal takes us on a quick, but in depth, trip into the world of Israeli metal.  We discuss the importance of Israeli promoter Yishai Sweartz and the Agalloch performance in Tel Aviv almost a decade ago.  Tal plays death, black and doom metal bands from Tel Aviv and Jerusalem, and shares personal stories of his interactions with them as well as accounts of their live performances.   
In no way is this meant to be an exhaustive history of metal in Israel.  This is simply the tip of the iceberg in a deeply rooted and passionate scene.  So pass the aux to Tal and listen as we share stories, fight xenophobia, and delve into the metal community in one of my favorite places in the world; Israel.
 --------------------
"I Hate Music" theme by Marius Sjoli.
--------------------
https://www.facebook.com/hatepod.music/
https://www.instagram.com/i_hate_music_podcast/
Email and listener suggestions to: hate.pod.music@gmail.com
Donations to support our podcast: paypal.me/hatepod
#ihatemusicpodcast