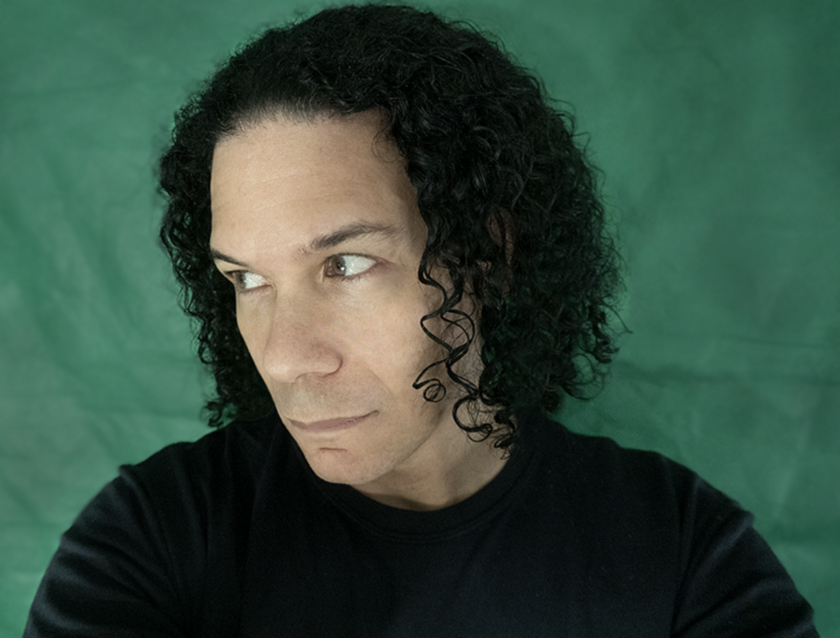 Derek Rush is a lifer.  In my mind, that's about the biggest compliment an artist could receive.  Derek has been highly involved and productive in so many facets of music, it's not only daunting, its intimidating, and I can't conceive of him ever stopping.  Derek is perhaps best known for his work as the head of the Chthonic Streams label, and his music under the names of A Murder of Angels, December, Dream into Dust and Compactor, but he is also a DJ, a concert organizer, a promoter, and so much more.
Today, we decided to listen to and discuss one of his most popular albums, Dream into Dust's "The Lathe of Heaven."  This is a deeply personal album for Derek and he guides us through the writing and motivation behind this album as we listen.  We also touch on topics such as Current 93, Kinkos, samplers and life outside the pandemic when we could tour.
Please pass the aux to Derek and join us as we descend into the cinematic world of "The Lathe of Heaven."
Visit and purchase merch from Derek at http://www.chthonicstreams.com
--------------------
"I Hate Music" theme by Marius Sjoli.
--------------------
https://www.facebook.com/hatepod.music/
https://www.instagram.com/i_hate_music_podcast/
Email and listener suggestions to: hate.pod.music@gmail.com
Donations to support our podcast: paypal.me/hatepod
#ihatemusicpodcast
**I Hate Music is an Earth in Sound Production**
https://www.earthinsound.org/