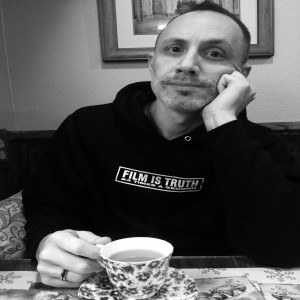 Monday Jan 06, 2020
Episode 39 - with guest Don Anderson (Agalloch, Sculptured) - Curated by Mirai Kawashima (Sigh)
Mirai Kawashima and Sigh have been pushing, dare I say, smashing the paradigms within metal for decades.  From their early days on Euronymous' Deathlike Silence Productions to their most recent album "Heir to Despair," Sigh has found comfort in the dark seeping underbelly of music.  
I asked Mirai to provide some music to share with my cohort Don Anderson.  Music that has intrigued him, confused him, provoked him or perhaps inspired him over the years.  He gave me a bounty of music from Jazz, to Metal, to Traditional Asian and beyond.  
Join Don and I as we digest this heaping plate of broken guitar chords and squealing horns.  Along with Mirai's song choices we discuss Portland record shopping, Primus, improvisation and poor performances.
 --------------------
"I Hate Music" theme by Marius Sjoli performed by Billy Smeer.
Closing music "Aletheia" by Sigh.
--------------------
https://www.facebook.com/hatepod.music/
Email and listener suggestions to: hate.pod.music@gmail.com
Donations to support our podcast: paypal.me/hatepod
Comments (1)
To leave or reply to comments, please download free Podbean or

I laughed a lot listening to the Black Holes Song, i recognized It! Try to listen to their First LP, that's 80's Classic Doom and it's good, even if Robert Measles' voice and italian accent is hilarius ahah